We facilitate workshops, share strategies, and develop resources to support educators who want to create engaging learning environments using the FLIP! What's the FLIP? The FLIP is when you "Focus on your Learners by Involving them in the Process." Using our FLIP model, you will be able to design a learning environment where both you and your students are involved, engaged, and successful.
What makes us different? We "practice what we teach…we FLIP it!" We FLIP our events to give you the opportunity to see and feel how the FLIP model works.  And, we end each event with "The Reveal" where we share our secrets and discuss which flipped strategies and we used and why. We offer a variety of workshops and services customized to meet your goals. Contact us today to learn more.  We look forward to working with you…let's FLIP it!
What's the FLIP?
Watch this 2-minute video to learn how we define the FLIP!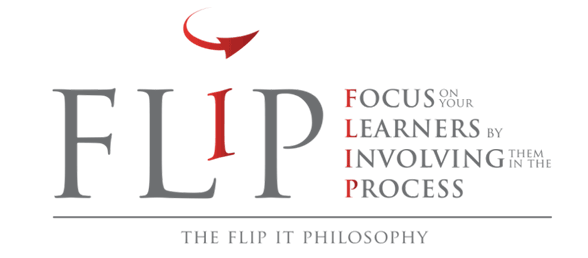 Services
Workshops and Keynotes
We facilitate on-site and virtual workshops and keynote sessions as part of a conference, training session, or event.
Coaching and Consulting
Instructional coaching and consultation services are available for individuals, small group, and units responsible for faculty development.
Research and Scholarship
We conduct collaborative research with educators to advance the scholarship of teaching and learning.