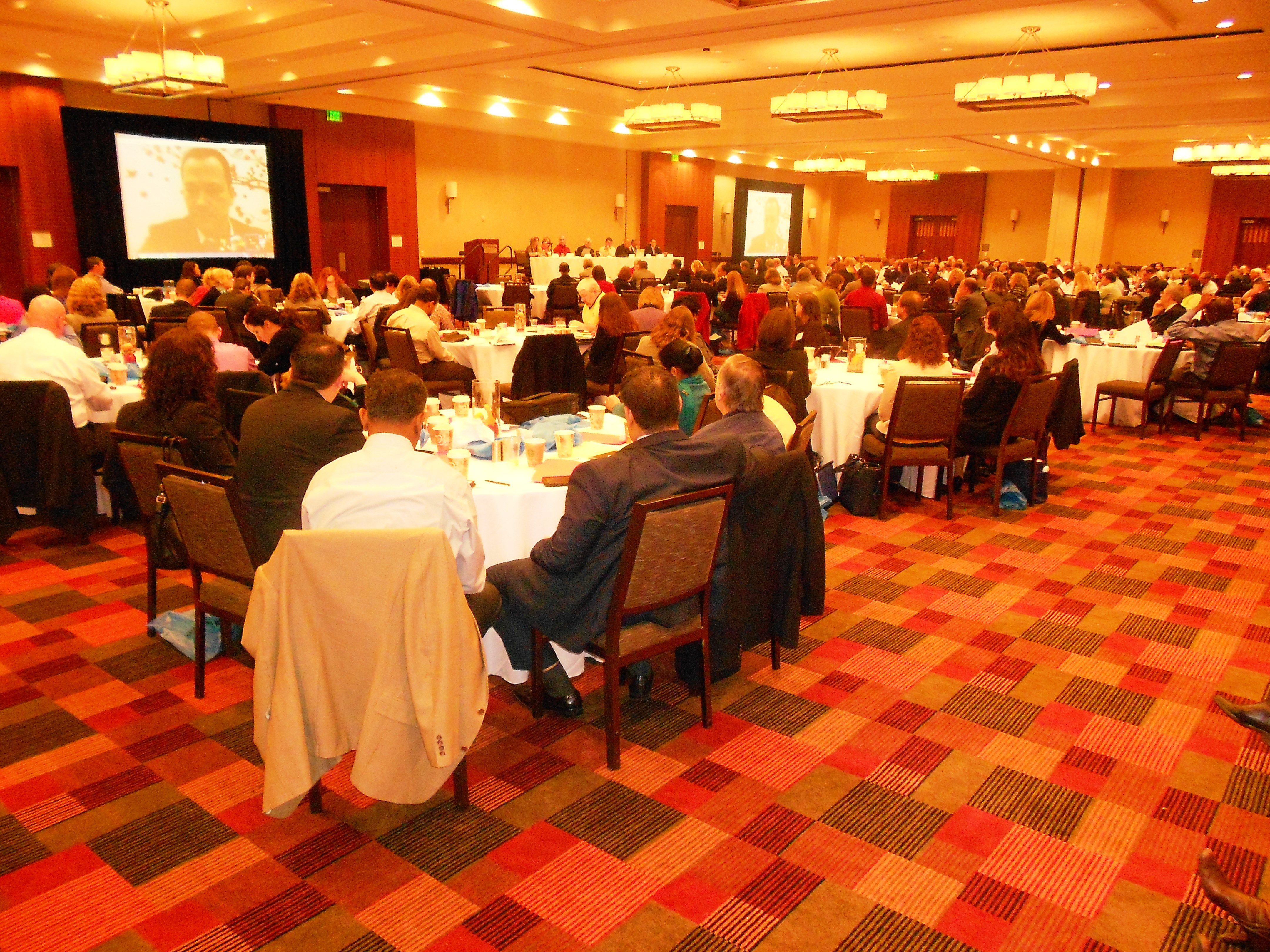 I just returned from leading a flipped class workshop for the "Anytime, Anywhere" Learning Conference at ECPI University in Virgina Beach, Virgina. Almost 200 faculty members attended the conference to learn more about designing effective and engaging learning experiences for their students.  The opening session began with a panel of industry partners including representatives from Apple©, Google©, McGraw Hill Publishers, EMC©, and Citrix© among others.  They discussed upcoming trends facing higher education, specifically technology, and it was refreshing to hear all of the panelists mention the importance of faculty development.  It's not often that I hear technology experts mention the faculty development side of their services.
Halfway through the panel discussion, Dr. Jon Landis, a faculty member and a representative from Apple©,  said, "One of the main barriers to change in higher education is the culture of higher education. The main barrier to change is us."
He said he figured he'd need a head start to get out of the room after the conference after making a bold statement like that!  But sadly, he's right. I found myself nodding in agreement. I wrote down the quote in my notebook. I tweeted it.  And now that I've had more time to reflect on it, I realize that quote leads me to The One Takeaway for this conference.
One of the main barriers to change in teaching in higher ed is the culture of higher ed. John Landis, Apple. #flipclass

— Barbi Honeycutt, PhD (@FlipItConsult) November 14, 2013
In the middle of all of these discussions around how to use technology, how to enhance learning, and how to teach using less resources are the faculty.  Faculty are the ones in the middle, and they are the ones facing the greatest challenge.
They are the ones who must be experts in their discipline and experts in teaching…and now experts in technology. They are the ones who take the biggest risks in the when it comes to change.  It's a risk to change things, especially in the context of teaching and learning.
The stakes are high.
Funding agencies are watching for innovative ideas from faculty who apply for grants. Employers are watching to see what this year's graduates have learned as they step into the work force.  Administrators are watching to see who is eligible for reappointment, promotion, and/or tenure.  Government leaders are watching to see how to assess impact and account for the spending of taxpayers' dollars. Parents are watching to see how tuition fees are used and what kinds of jobs their kids get after they receive the diploma.  And students are watching to see who can teach them what they need to know but can also serve as a trusted mentor.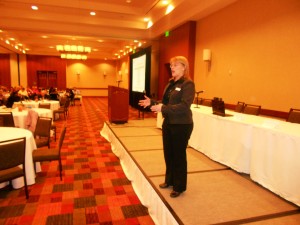 As someone who has chosen faculty development as a profession and as someone who is trying to change the future of the professoriate through my work with graduate students, I am keenly aware of these tensions and challenges.  I am aware of the risks of trying new things in the classroom such as flipping a lesson, integrating active learning strategies, and designing learning experiences that push against the norm. Maybe Dr. Landis was correct when he said the culture of higher education is the one barrier that's holding us back from making real change.
Faculty need support, resources, and recognition if change is to happen. Faculty reward systems often hinge on publications, grants, and student evaluations.  Sometimes I'll find a group of faculty who integrate peer review of teaching into that equation.  But the way faculty are recognized is often in direct opposition to how faculty are supported in their efforts to change and create innovation within the teaching and learning process.
I have a dear colleague from another campus who came to me a few years ago when she was up for reappointment. She teaches uses the flipped model which she has used in her course for the past decade.  She publishes, she serves on committees, she mentors undergraduate and graduate research teams, and she teaches in a discipline that is constantly undergoing change.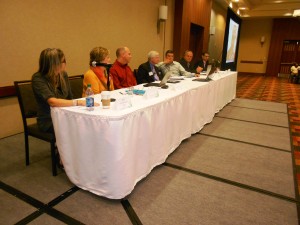 As part of her reappointment process, her department head observed her teaching a class.  He came in, sat in the back, and observed.  I've seen her teach, and I can tell you what he saw. He saw students sitting at round tables with their laptops and coursepacks open to the chapter.  He saw the students working in groups to solve problems while they checked their answers and compared their results to their peers' responses. He saw students in a state of "productive frustration" where they were struggling but working through the challenging problems with each other.  He saw the faculty member walking around from table to table checking in on the students' progress and answering questions as they worked through the next set of problems. He saw a flipped, student-centered, active classroom environment where students were working, on task, and engaged.
After class, my colleague and the department head returned to his office to discuss the observation.
She asked, "So, how did I do? What did you think?"
He said, "Well, I didn't see you teach."
And that is what Dr. Landis meant by the culture of higher education.  Thoughts?
(All photos courtesy of ECPI University and used with permission.)